Dali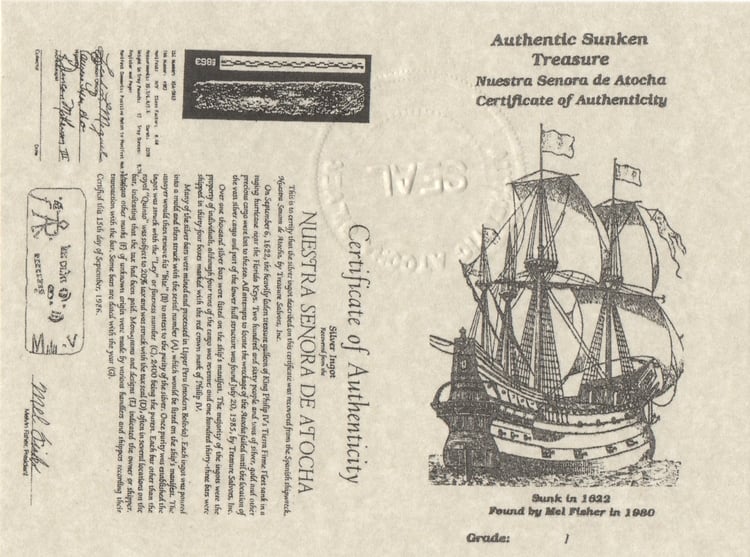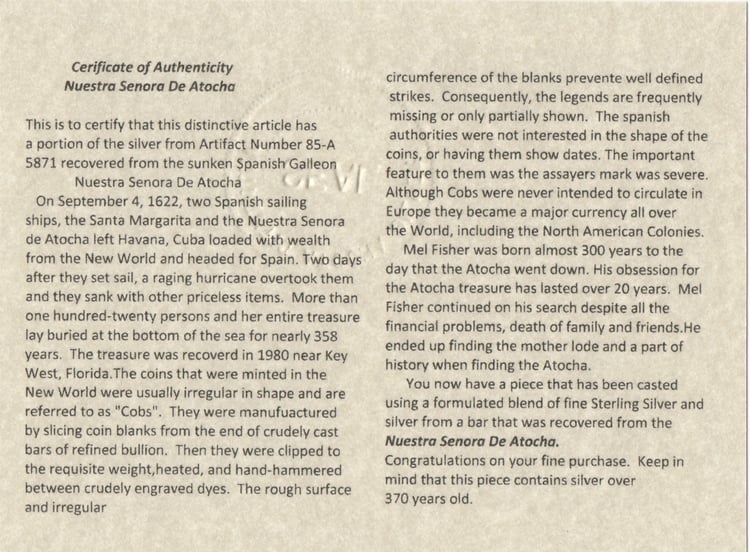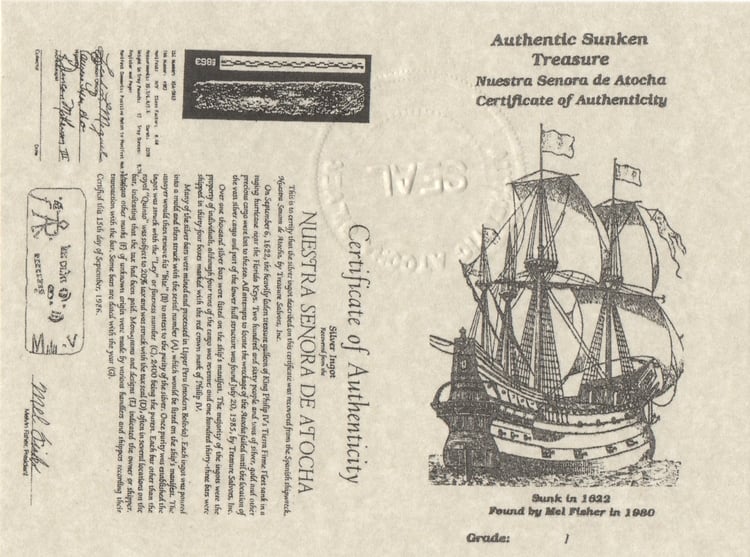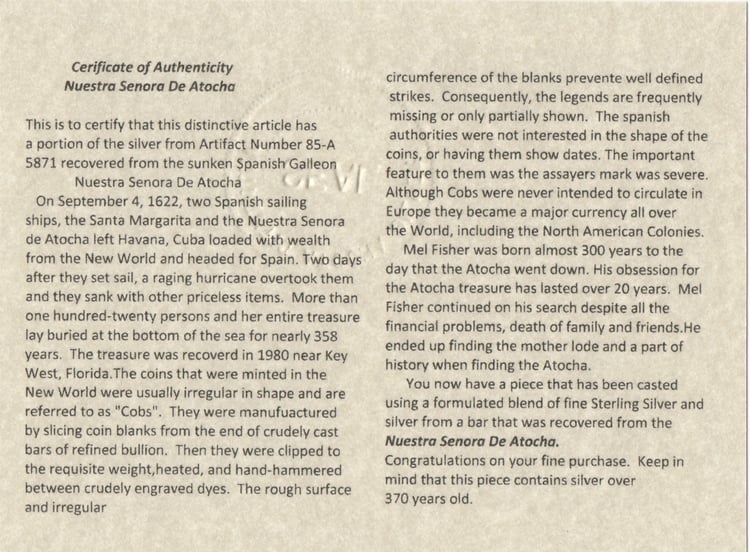 Dali
Dali is a necklace that belongs in your jewelry collection. Layer it, wrap it, knot it… with 43" of beautiful box chain, finished in matte gold and featuring a unique coin pendant.
This is a museum quality replica Atochacoin pendant as found on the famous shipwreck Nuestra Senora De Atocha of 1622. The coin was casted with a portion of silver recovered from the shipwreck. It comes with a certificate of authenticity.
coin details: Sterling Silver coin clad in 14K Yellow gold with a Shackle Bale
coin dimensions: approx. 1.8 cm not including bale
length: 43"
closure: hook & eye